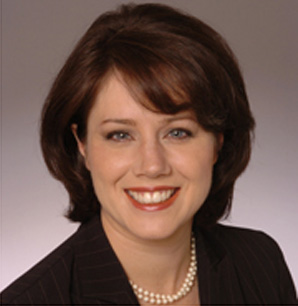 This is the second entry in a series of blog posts featuring Savvis clients answering five questions about their business and IT solutions. Marci Troutman, founder and chief executive officer of SiteMinis, shares details about her company's use of cloud computing.
1. Can you share some background about SiteMinis and how it uses IT outsourcing?
Founded in 2004, Siteminis offers brick and mortar and e-commerce companies an easy way to take their websites mobile to reach an explosive customer base and generate new revenue.
SiteMinis leverages a unique mobile website technology platform to deliver custom mobile

websites, enabling these companies to extend their brands to the growing mobile universe and provide a better mobile experience to consumers making buying decisions. Working on more than 95 percent of all legacy and smartphones, SiteMinis simplifies the move to the mobile web and delivers a fast, turnkey solution to engage mobile consumers.
Working with industry leaders, such as Savvis, SiteMinis delivers a comprehensive offering that eliminates the need for customers to find separate resources for their hosting, site development and other needs. Customers are ensured of the best component for each portion of the solution.
2. What led SiteMinis to cloud computing?
Siteminis determined that cloud computing met the needs of the unique and rapidly growing mobile space. The cloud model allows Siteminis to maintain laser focus on our core competency, the mobile web, at the same time maintaining a best-in-class IT Infrastructure with our partner Savvis.
3. How has cloud improved and impacted your company's mobile website technology platform?
Cloud computing is a model for enabling ubiquitous, convenient, on-demand network access to a shared pool of configurable computing resources (e.g., networks, servers, storage, applications, and services) that can be rapidly provisioned and released with minimal management effort or service provider interaction.
4. What benefits are website owners and end-users seeing since you implemented cloud solutions?
Cloud computing fills a perpetual need of IT: Siteminis clients have a way to increase capacity or add capabilities on the fly without investing in new infrastructure, training new personnel, or licensing new software.
Cloud computing encompasses any subscription-based or pay-per-use service that, in real time over the Internet, extends IT's existing capabilities
5. What advice do you have for other companies considering cloud?
If you need to spend more time building your business and less time maintaining your IT infrastructure, cloud computing can help your company.
Through a flexible, easy-to-use cloud interface, cloud computing implementation delivers cost savings, high performance, scalability and security without all the headaches that normally come with a 'build it yourself' implementation.
To read a SiteMinis news release about its partnership with Savvis, click here.